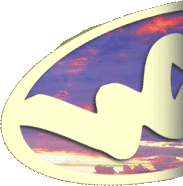 by Jon Dy



Life works in very strange ways, and sometimes it just doesn't seem to work at all, leaving you to figure out where the heck life's taking you.



I was recently involved in one of life's mesmerizing episodes where I felt I was screwed big time. Five months ago, on June 6th, an accident happened at work that ended up taking a chunk right out of the flow of my life. Lifting a heavy object and blinding myself to the proper lifting techniques that I am usually conscious of, I immediately felt a pain in my lower back. After finally getting it checked out, it was discovered that I had a herniated disc pinching my sciatic nerve, a very painful injury that has led to chronic back pain in it's sufferers. This resulted in shooting pain down my left leg all the way to my toes, along with a burning sensation and numbness in various places below my knee, symptoms that were intensified with every cough, sneeze, laugh, and step, and unknowingly were to plague me at varying degrees for the coming five months. It was suggested that bed rest and physiotherapy should help, and roughly two months of physiotherapy five times a week almost did the trick.



The fall semester started up in September with my back feeling better than in previous weeks, but once I started going to class, it all went downhill. In the second week of classes, I would come home in severe pain where I would barely make it back to my room and collapse to the floor in pain, and this is where I would remain for hours just trying to relieve the pain.



It just didn't make sense to continue on with the semester so I dropped all of my classes, from five to three, then from three to one, then from one to none, all the while clenching on the faint hope that I was capable of keeping my semester alive. Within the next two weeks, I remained listless, almost motionless on the floor of my bedroom until I got checked by an orthopedic surgeon. It was decided to receive epidurals, cortisone injections into the spinal column, and complete bed rest. Two frightening injections, two complete weeks of remaining in a hospital bed for basically 24 hours a day and a whole lot of morphine didn't do as much as they'd expected, and it was feared that perhaps the only means of curing my ailment would be back surgery, something that obviously nobody wanted to have to resort to.



The following three weeks after my stay at the hospital were spent on a mattress on my basement floor eating, sleeping, washing, lying in the very same position, only getting up once or twice a day to go to the bathroom. The days remained long and depressing, and obviously very uncomfortable. I would often lay there in the darkness because getting up to turn on the lights was a very daring and painful task, as was any displacement for that matter.



Within these lost three weeks, I had gone to see a neurosurgeon named Dr.Sirhan at the Montreal Neurological Hospital in downtown Montreal. It was decided that a week from that visit, I was to be operated. I was admitted on Thursday, November 2nd to have tests done, and was operated the following day. After a two and a half hour long operation, I immediately felt pain free and on cloud nine, although that may have been due to the lingering effects of being under general anesthesia.



The next day, I got up from bed and very carefully began to relearn to walk normally. Because I was physically impaired for such a long span, I was weak, could not sit, stand, or walk without feeling exhausted or sore after a very short period of time and this process of re-strengthening will undoubtedly take a number of weeks, perhaps months, but just the fact that I can independently get out of bed and walk whenever and wherever I want is reason for excitement. I look back on this whole experience and I would not wish it upon my worst enemy, but I cannot, for some reason look back upon it and smile.



It was an unusual challenge that was so suddenly cast upon me, and one I have cleared and as a result have a stronger appreciation for everything. It seems no matter how demanding and perplexing the challenge, the grass is always greener on the other side. If you look over your shoulder and admire the maze of difficulty that has just been defeated, you will dismiss any thoughts of regret or hate and substitute them for a sense of accomplishment and pride. They say these things can only make you stronger. I know that things could be much, much worse, and because of the way my life has gone in the last five months I look at people who undeservingly go through the trials of life and emotion more daunting than what I have gone through and wonder in amazement just how mentally strong they must be. Life does work in very odd ways, many learn the hard way to not take anything for granted.



Monday, November 6th, exactly five months to the day that I first threw my back out, I exited the hospital, not limping, not favoring my left side, without a wheelchair or walker, without having to lean on my dad's shoulder, but with an eager smile. During the drive home, we were accompanied by a slew of angry drivers weaving in and out of traffic, no doubt on their way home after a long and difficult day at work. And as the sun sets to the west, a direct glare blinds us, set upon the backdrop of a pink-ribbon sky. I cannot remember ever having seen such a beautiful sunset.



[Editor's Note: So there you have it, the true story of where Jon's been the past little while. Now that Jon's back in action, here's the hysterical conclusion to this Jon Dy Double Feature!]