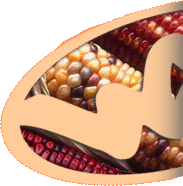 by Slo Mo



00/Nov/26



The top ten things for which Dog and I give thanks this year:



10. My cousin, for the opportunity she gave this spoiled city girl to escape my old life and move down here and live in this house and have a big, silly, adorable dog show me that the greatest blessings can be found in the simplest of pleasures.



9. Like walking on the beach at sunrise.



8. And snuggling in the hammock at sunset.



7. Like good health and good fortune and good friends to share it with.



6. Loud music and long car rides.



5. Tequila and chew toys.



4. The sun on our skin and the sand between our toes.



3. The food on my plate and the kibble in Dog's bowl.



2. And a family that's even crazier than we are, but that loves us just the same. Especially since they're all way up north, which means we're excused from attending the annual Thanksgiving feast, which also means:



1. No bean casserole!!! Ohhh, joy....


To all our American friends, here's wishing you a very happy Thanksgiving weekend. Be safe, be healthy, and above all be thankful for the blessings you've enjoyed this year, no matter how simple or how small.