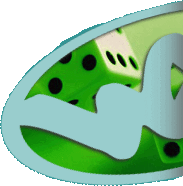 by Cooper Thomson



I know, I know; most people regard video games as a tool of the dim-witted. Most people see them as a sad distraction, a pitiful source of anesthetic for the masses of illiterate wastelings that fill the intellectually sterile living rooms - or "dens," as middle-class perfunctory mothers call them - and sit cross-legged on plush carpeting waiting for their turn. I know this, and have even considered the truth of it myself at times. And, while I am a University graduate and consider myself reasonably clever (I can recite a few Dickinson poems from memory, you know), all I can think of at this moment is one thing: I must block his blows and land mine. I want, with every fibre of my being, to beat Brad at this video game.



Sadly, what I most want on this evening, in all honesty, is to exit Brad's apartment with the coveted title of "Video Game Master." I want to hear him utter the moniker to me with austere reverence - the Tibetan monk to the child Buddha. But, as it turns out, with my eyes shrouded by the mist of pathetic reverie, my electronic ass has just been kicked. After I dutifully watch Brad perform his African tribal-inspired victory dance, I say my good-byes and walk alone into the still night toward my car, a defeated man.



What scares most people about a night like this is that very same thought that runs through the minds of little kids motionless in their beds at bed-time: the notion of what might or could happen, but unfailingly never does. The monster under the bed waiting to snatch up any feet it can and eat them with ravenous enthusiasm; the trench-coated, knife wielding stalker; it's all the same shit.



What scares me, however, on a night like this isn't the notion of what's "out there" but rather what's inside. I'm not frightened of what might or could happen, I'm frightened of what most likely will happen to me, to my life. I'm not scared of my dreams, I'm scared of losing them. I'm just scared of losing. It's a still night such as this one, with its long, silent drive home down the long, silent streets that causes me to contemplate that most disturbing of ideas - the future. And while you may regard your musings of the future as things that may or may not happen, I possess a terrifyingly stark vision of a reality I know will happen. Of course, I can't be proof-positive just yet. But on a night like this one, as I flip the radio dial to see what's on talk radio at four in the morning, I feel quite sure unto myself. Life is a game, and I'm the loser.