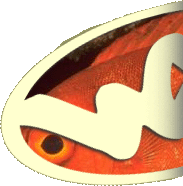 So what is TheWax.com?



One of the our more memorable reviews suggested of TheWax.com "... it is better experienced than reviewed," which is the answer we pretty much hide behind whenever the question comes up, because frankly - we can't explain it any better than that.



Why create an exceptional online magazine loaded with content in every genre from interactive toys to in depth philosophy? Why not?



The history of TheWax.com is far less interesting than where we are now and where we'll be tomorrow. It would make very little sense to the pragmatic world of e-business to know that a hugely successful online "zine" began as a goofy hobby.



If this is your first visit then please be our honoured guest and poke around at a little bit of everything. You have found a place of solace away from an Earth of crap and an internet of digitized crap - be happy you're here!



During your visit i hope you laugh or perhaps just smile and i hope you come away with at least one nugget of new insight or a new point of view.



Feedback: One of our best ways of knowing what you're in the mood for is to hear it directly from you. So please don't hesitate to contact us with your suggestions, thoughts, love letters and so on via our Contact page.



Contributors: We're always looking out for new talent. Whether you're a writer, a jokester, an artist of some kind; your style may be just what we're looking for here at TheWax.com. Let us hear from you about joining our team of Waxers.



Advertisers and Sponsors: TheWax.com may be the perfect avenue for you or your interest to reach a huge audience in a range of demographics. If you'd like to find out more about advertising rates and sponsorship at TheWax.com please contact us at central@thewax.com.



Glad you could make it.



-t.



Disclaimer: TheWax.com does not necessarily agree with, believe in, or hold true to the opinions expressed by the authors within our domain. As always complaints, comments and praise can be sent to central@thewax.com. Explosive devices, hit men and missile strikes from orbit would preferably be send directly to authors with whom you have grievances. Thank you.



© 1998-1999 by the individual authors, published with permission by TheWax.com.



All communications, emails, feedback, messages and other materials (subsequently referred to as communications) transmitted to this site will be treated as non-confidential and non-proprietary. All such communications shall become the sole and exclusive property of TheWax.com, which shall have no obligation of any kind with respect to such communications and shall be free to reproduce, use, disclose, exhibit, display, transform, create derivative works and distribute the communications to others without limitation. Further, TheWax.com shall be free to use any ideas, concepts, know-how or techniques contained in such communications for any purpose whatsoever. By visiting this site, you agree to all rules mentioned above.