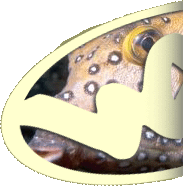 Well, i've done it folks! There's no need to worry any more, i've finally come up with an easy to implement, fool proof solution to the Y2K bug!



What do you mean 16 months ago?



So i've been wasting my time here?!



Son of a bitch!



Well, then, i guess i can get back to work on TheWax.com...



t - peace



Disclaimer: TheWax.com does not necessarily agree with, believe in, or hold true to the opinions expressed by the authors within our domain. As always complaints, comments and praise can be sent to central@thewax.com. Explosive devices, hit men and missile strikes from orbit would preferably be send directly to authors with whom you have grievances. Thank you.



© 1998-1999 by the individual authors, published with permission by TheWax.com.



All communications, emails, feedback, messages and other materials (subsequently referred to as communications) transmitted to this site will be treated as non-confidential and non-proprietary. All such communications shall become the sole and exclusive property of TheWax.com, which shall have no obligation of any kind with respect to such communications and shall be free to reproduce, use, disclose, exhibit, display, transform, create derivative works and distribute the communications to others without limitation. Further, TheWax.com shall be free to use any ideas, concepts, know-how or techniques contained in such communications for any purpose whatsoever. By visiting this site, you agree to all rules mentioned above.