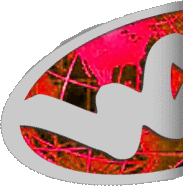 This area contains a growing list of dedicated Waxholics who have staked their spot on the web and who's personal sites you may want to check out in a little casual web hopping.



The sites below are listed alphabetically by title.



If you'd like to see your site linked to by TheWax.com, go here and do as we say.



Happy treasure hunting!


Alex, The Land of

Allison Heart

Amber's Cozy Corner Of the Web

Chelle's Stuff

Cole's Page Thingy

The Coolest Anime Anywhere

Deevaa's Art Online

Des Jeux

The Drift

The Doors

Drax Zaster's Home Page

Drew's Page-O-Propaganda

..evergleam..

Fairy Princess Amber's Palace

Frank Severa's URLs

Flying-Donut.com

The Hackensack Record King

Home of the Strange

JBrad's Home Page

Jodi-belle's Home Page

Kyra's Place

Lilpixyelf's Homepage

KC'S PaGe!

Lori's Garden of Inspiration

MacroDesign

Mallory's Enchanted Land of Boredom

Mentatmiau

Munchkin World

My Affairs with the Moon

My Ex-Girlfriend

My Help Page For Teens

My Own Little Corner Of Cyberspace

Negative Pollution

Net Active

Palesky.com

Paul

Pete & Dan's Page of Stuff

Raisin Girl

RhyDin's Legacy

Sarah in Japan

Spooge Net

Steph's Dementia

Teque.com

That Help Site

(Untitled) Humor Index

(Untitled) Morzag

(Untitled) My Links

(Untitled) Poetry Collections

(Untitled) Rage

UNz, The Strange Ones

Useless Facts Land

Visual Influx

Wind Dancer Crafts

You're in my world now!


More to come!