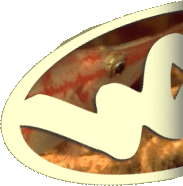 Thanks for dropping by TheWax.com. If you haven't already; take a moment and let us hear from you via our friendly little contact form.



TheWax is a constantly updating entity so make sure you check back often. And if you want a little update now and then, click here to return to our home page and subscribe.



Until then have fun out there and allow us to suggest a few destinations that you may need to visit:



-Amused.com From the Centre for the Easily Amused comes your best bet if you're seeking a smile, a laugh and lists upon lists of links to all the most humorous sites out there.



-aminormal.com Gauge your normality versus the rest of the world.



-Boneland.com TheWax.com's very own T-Bone brings you the web's coolest eToys and much more.



-dumbboss.com The place upper management dreads.



-Humor Daily Surprise Because Mike Durrett knows what's funny and he'll let you know too.



-AtomFilms.com Short movies and animation of all kinds online!



-GAZM.org For more intellectual stimulation with a unique outlook on all things web.



-Mohsye.com Games, cartoons, and a great sense of style, mohsye on over!



-CoolStop is a wealth of links to the coolest sites on the web.



-Vagabunda.com is the brainchild of our own Anna Sheftel. Travel tips for the adventureuse.



-GlassDog.net is the only source for undoubtedly the greatest variety of the hip sites out there.



-ExtraGratis.com Is bizarre in it's simplicity and yet undoubtedly funny.



-ForkInTheHead is a super site if you're into site design or just interested in commenting from the peanut gallery, these folks can help. Not to mention all the fun and games you could imagine from a site called forkinthehead.com!



-Jagged: A Sharp Online Magazine.



-The Campaign for Nuclear Phaseout has your best interest at heart even if you don't. Check them out and get informed.



-Amazon.com is where you ought to be right now, to buy yourself or someone you love a book. [Note: a "book" is something people used for entertainment before the Internet and TheWax.com. It's a nice throw-back once in a while.]



And of course if you haven't had a chance to view and hear everything we have to offer here at TheWax you may need some new (free) gizmos such as:



-Home.netscape.com is where you can get the latest Netscape browser in case you're still putting around on a 3.0.



-Macromedia.com is your source for Flash plug-ins and the like.



-Real.com is where you can get your hands on a Real Audio Player.



More links to come. And of course we won't know about your site unless you let us hear from you, so don't be shy. And if you'd like to link to us check out the World Wide Wax for kick-ass TheWax.com graphics.



Also, allow us to suggested visiting some of the lesser known sites of our beloved Waxaholics.



Again, thank you for your interest in TheWax.com. If you're apprehensive about leaving this oasis of splendour in the harsh world of crud and fallacies, just click the "wax" emblem to the left and we'll whisk you back to the main menu with no hard feelings.